Commonplace
Commonplace is a publication for everyday goodness; a faith-based book that centers around the cultivation of beauty and faithfulness in the ordinary spaces of everyday life.
Women express a collective yearning to impact the world for Christ. We desire to leave a legacy of faithfulness. We hope to be women of hospitality and welcome. We long for relationships that will go with us through the years. We wish to thrive in the life God has given us.
Yet the path to these good desires is often laid out in small, monotonous steps that include far more dishwashing and floor-sweeping and self-sacrificing than we would like. Isn't this the struggle? Our longings rarely come to pass in an instant; they require faithfulness over time.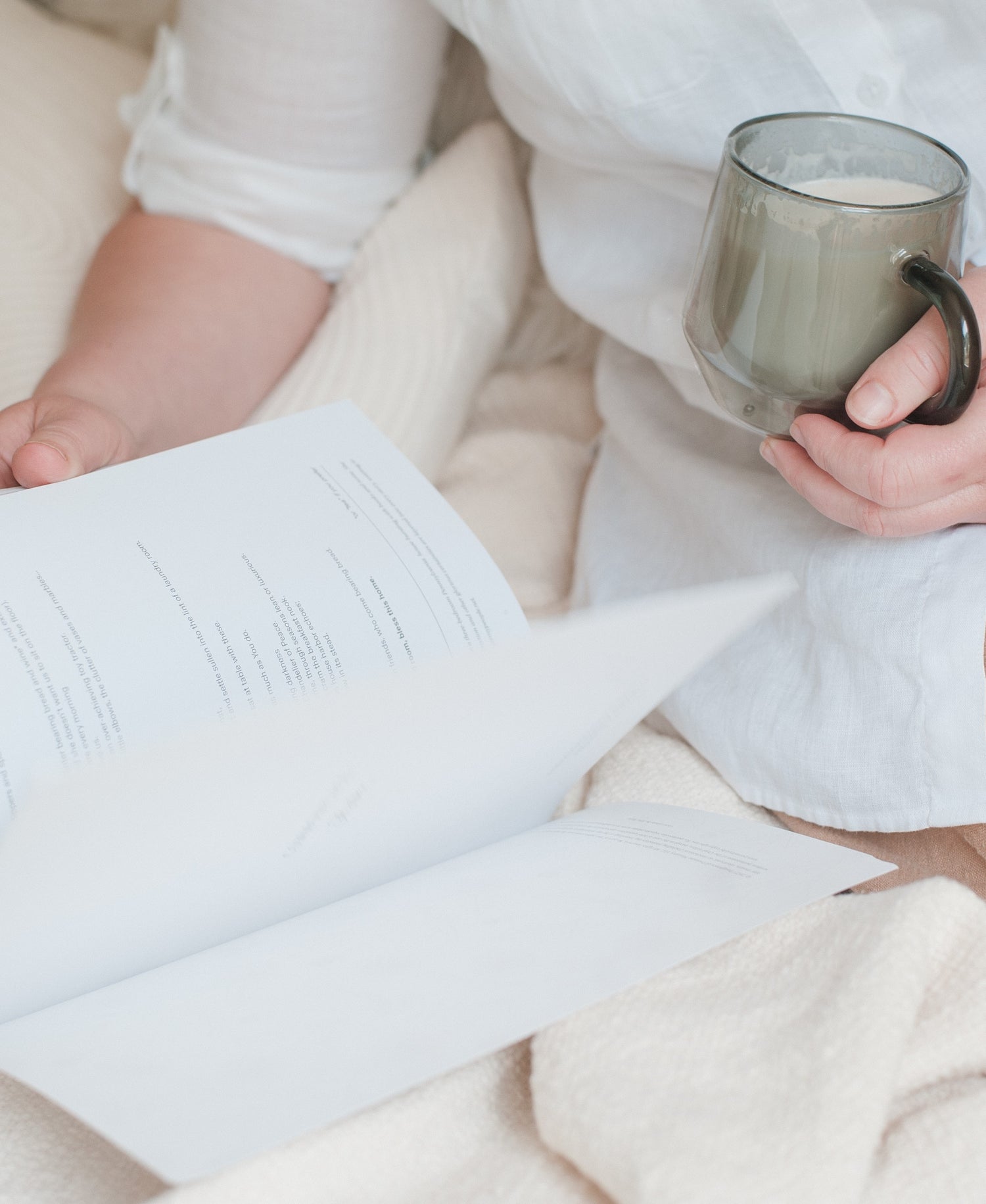 Commonplace Mission
It is for the celebration and the cultivation of this reality that we have created Commonplace, a gathering place for the beauty and redemption God is working in our world. We hope it inspires attentiveness to the beauty of the common, and renewed commitment to the practices of faithfulness in your everyday life.
The definition

Commonplace is defined as "happening often or often seen or experienced and so not considered to be special."


The commonplace is the ordinary. It's the quotidian, the mundane. It's the everyday. It's where we spend most of our lives. If the commonplace is what comprises the majority of our days, then it matters alot, for, as Annie Dillard wisely says, "How we spend our days is, of course, how we spend our lives." We chose to name this publication "Commonplace" with a vision to celebrate the average moments of our lives, and encourage women to practice noticing, and creating, beauty in the ordinary.

The art of Commonplacing

We're creating a communal "Commonplace Book", of sorts. Do you know about commonplace books? With origins in Ancient Greece, they were the pre-Pinterest place to save memorable snippets from life: quotes, recipes, proverbs, notes, poems, etc. By the 17th century, university students were being required to keep commonplace books as an academic practice. Today, many people still practice "commonplacing", compiling meaningful material in a specific place, for later reference. In Commonplace, we're gathering communal evidences of God's goodness and beauty in the world. Each themed collection will be a place where we can each return to be encouraged for faithfulness in the sacred ordinary.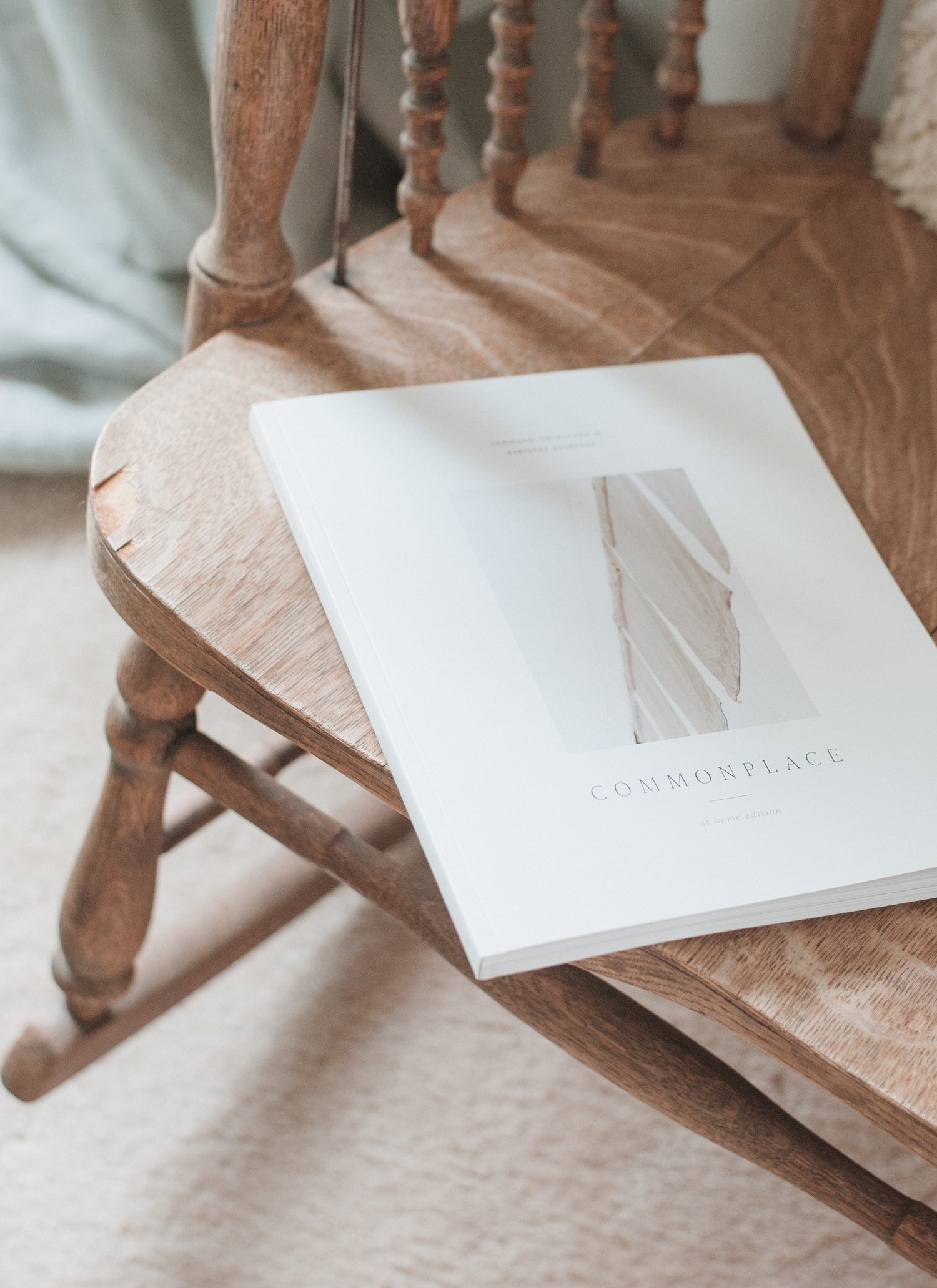 from Commonplace
Crowd-sourced written content from people like you, exploring the beauty of the ordinary in the context of each issue's theme.
Practical tools for noticing, and cultivating, good in the ordinary. This may include recipe or DIY features, themed photography challenges, volume-specific initiatives, etc. Our goal is to equip you to enter joyfully into your actual life.
A simple, timeless aesthetic - neutral tones and natural textures. Commonplace is a beautiful addition to your living spaces.
Tri-annual releases, with volumes in January, May, and September.
LEARN MORE
MAY, 2023 / VOLUME 1

At Home

Submission window:

February 1 - March 1

SEPTEMBER, 2023 / VOLUME 2

In the Fields & Woods

Submission window:

June 1 - July 1

JANUARY, 2024 / VOLUME 3

TBA

Submission window: October 1 - November 1
FAQ
What kind of content do you accept?

• Written works (.doc or .docx format only): anecdotal stories, essays, fictional tales, poetry, book reviews, lifestyle articles, Bible studies, interviews


• Photography (.jpg or .png only, taken with smartphone or professional camera): self-portraits, still life, lifestyle, nature.


• Artwork (high-res .jpg, .png, or .pdf only): digital art (typography, patterns, illustration, etc.); traditional art (acrylic, pen, watercolor, charcoal, etc.); lettering projects (digital or by hand).
Can I submit photos to go with my article?

You are welcome to include photos to go with your article. However, we may not be able to use them. Our goal is to keep Commonplace articles as visually restful as possible. If photos greatly enhance or illustrate the message of your article, we will do our best to include them.
Can I submit the same article/photo/art-work to multiple issues of Commonplace?

Yes! As long as your work coordinates with the issue's theme, and has not been featured in a previous edition, you are welcome to send it in.
Will I be paid for my work?

Yes, those whose work is accepted for publication will be compensated per piece. In addition, contributors will receive a free copy of the issue in which they're featured.
Do I have to be Anabaptist to contribute something?

No. Submissions by women of all faith traditions are welcome. As an Anabaptist ministry, our aim is to publish works that represent the values and vision of this tradition. Be aware that content will be selected accordingly.
When do new issues come out?

For now, we plan to publish three volumes per year: January, May, and September.
Will subscriptions be available?

At this point, we are not sure. :) There are many factors to consider in offering the option for subscriptions. For now, issues of Commonplace are only available for individual purchase from our shop.
Regular price

$20.00 USD

Sale price

$17.00 USD

Unit price

per

Regular price

Sale price

$15.00 USD

Unit price

per

Regular price

Sale price

$20.00 USD

Unit price

per